Memphis Style Dry Rub Ribs
I am a huge fan of ribs, but I don't like the mess and the overwhelming flavor of BBQ sauce. Traveling in St. Louis, I came across what they called "Memphis" style ribs, done with a dry rub. I set out to make them on my own.
First, you need ribs. You can get them at any decent grocery store for $2.99 – $4.99 per pound. A full slab usually weights in around 3 pounds and can feed two (normal) people. I find that full slabs at the store are usually much larger than at a restaurant.
There are two kinds of ribs, Baby Back and St. Louis. Baby Back ribs are smaller and when cooked right will be the "fall-off-the-bone" kind of meat. St. Louis style ribs are thicker and have chewier meat. I prefer St. Louis, but have a harder time finding them.
Here's a big half slab, 1.8 pounds.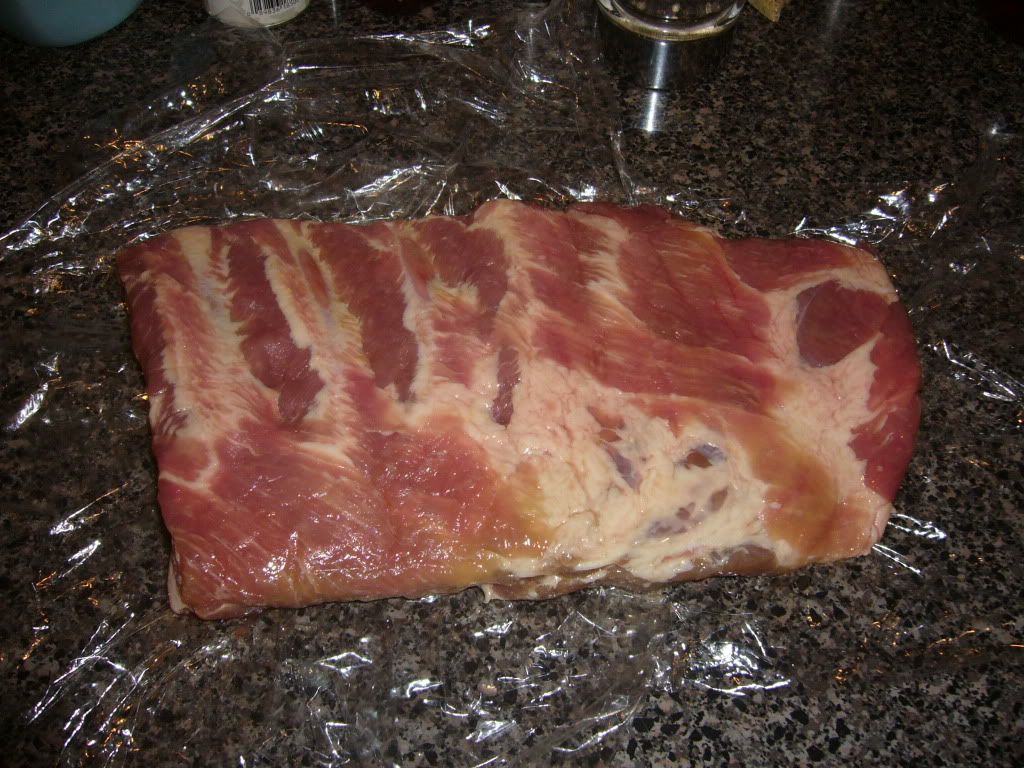 And now for the rub. We have a store in Chicago called The Spice House. I buy of ton of different spices and rubs from them, usually just 4 ounces at a time and try as many as I can (until my heart stops). Today's spice is Smoke House Seasoning.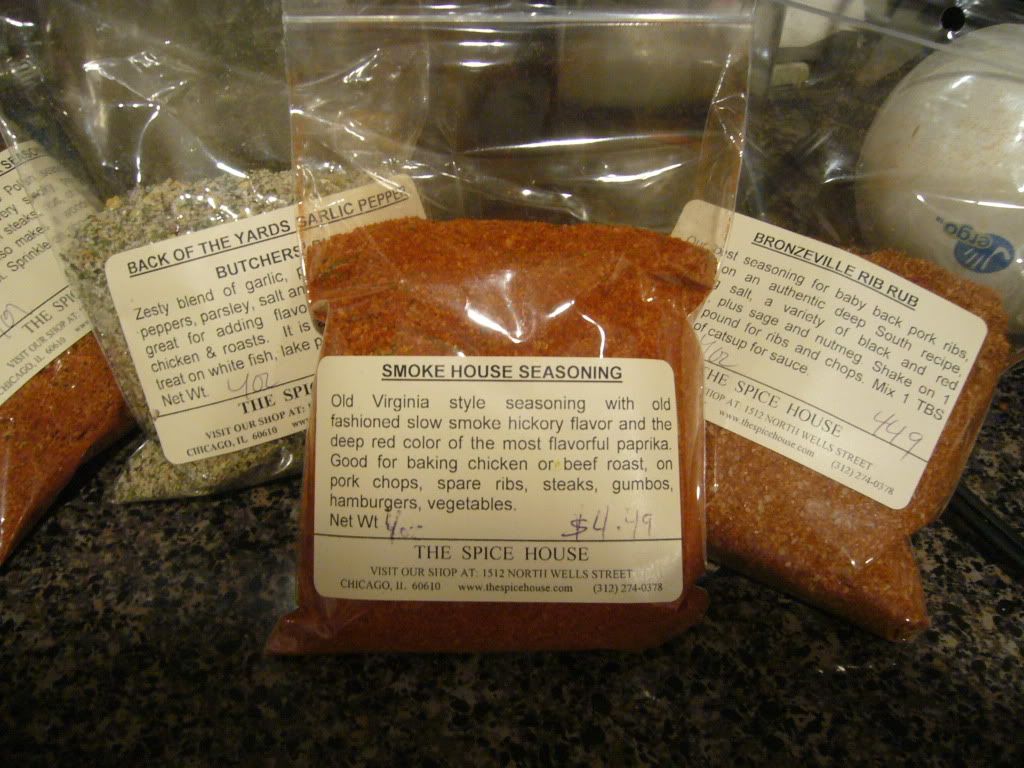 Rub this all over the top of the ribs. I used about two teaspoons of rub. Any excess went on the sides. Shake off the excess. Excess can burn. Some people pull the bottom "skin" off, but I don't. Before you cook, make yourself a drip catch out of tin foil. You can use you wife's good cookie sheets, but you end up with discolored, burned in grease cookie sheets and an annoyed wife. Make sure you make sides to keep the grease from running off, if it hits the bottom of the oven, it will burn and smoke very badly, causing you to disable all of your home's smoke detectors.
Set the drip tray on the bottom rack of the oven and set to 350. Place the ribs directly above. Cook for 90 minutes undisturbed.
Remove. Cut. Eat.
Share on Facebook
4 Responses to "Ay, there's the rub"